There is a little less than 3 hours before Dewey's officially starts. Lucky for me, I've always been an early riser. So, I have some time blog and entertain the cat and wake up enough brain cells to sink into a novel.
For those of you unfamiliar with the Readathon click here.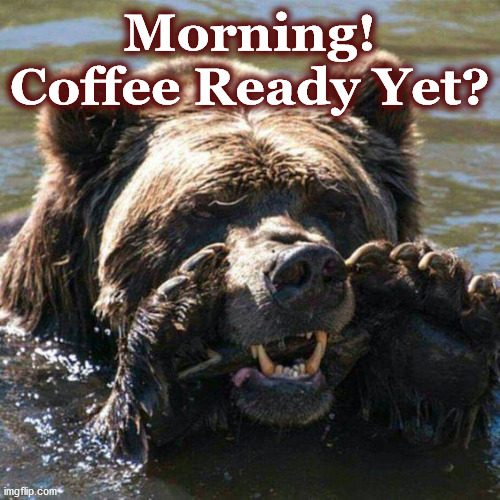 Coffee. It's always first on my list to get ready for anything. I'm probably more a coffee based organism than a water based one at this point.
Before the readathon starts I have a few things to get done around the house, I want to squeeze in a quick work out so I don't get all stiff too early in the day, and of course I need breakfast and stuff. I've been eating breakfast rather late in the day, but today I'm eating early so I can read 8-12 without stopping to cook. I have a meal prep that will either be lunch or dinner and I plan to order out for the other meal if the rain isn't too bad. If it is, I won't put my poor delivery guy through that. I live on the third floor of an apartment with no elevator. While I'm getting everything done this morning I plan to listen to the last 45 minutes or so of the audiobook of Neil Gaiman's Norse Mythology. I'm not counting it for the readathon since it's not time, but I just want to get it finished up anyway. I really like his take on the stories.
Once the readathon starts I plan to check in at noon, 4, and 8 EST time. After 8 I'll be getting ready for bed and will resume reading and probably squeeze in another hour or 2 tomorrow morning. I don't think I've ever broken 10 hours of reading in one of these in the last 3 or 4 years I've done them. I'd like to, but there are only so many hours in the day. So, we shall see how it goes.
Since I don't consider myself much of a morning reader these days (I'm usually writing in the morning) I'm going to start with something a bit nostalgic and YA. I last read Scott O'Dell's The Island of the Blue Dolphins when I was approximately 8 years old and in third grade. My teacher, Mrs. Maynard has this little library we could borrow from and AR reading had just began and it's one of the few books that stick out from my early reading. I haven't read this book in almost 24 years, but I do remember finishing it in a Saturday afternoon as a kid. So, it has to be easy reading for 32 year old me in the morning, right? lol
After that I'll grab a book from this stack or grab one of the books I'm reading along with some lovely people from r/bookclub over on Reddit. I have two that we're finishing up this weekend if I need a break from what's in the stack.
Happy reading today! If you're reading for Dewey's too what's first on your list?
P.S. I forget how distractable I am in the morning. Every time I went to grab a photo or link I got distracted. It's taken me almost 45 minutes to write this little blog.